R&D Topics
Glass Material Technologies
Using its unique material design technology, AGC provides products that meet customers' various needs.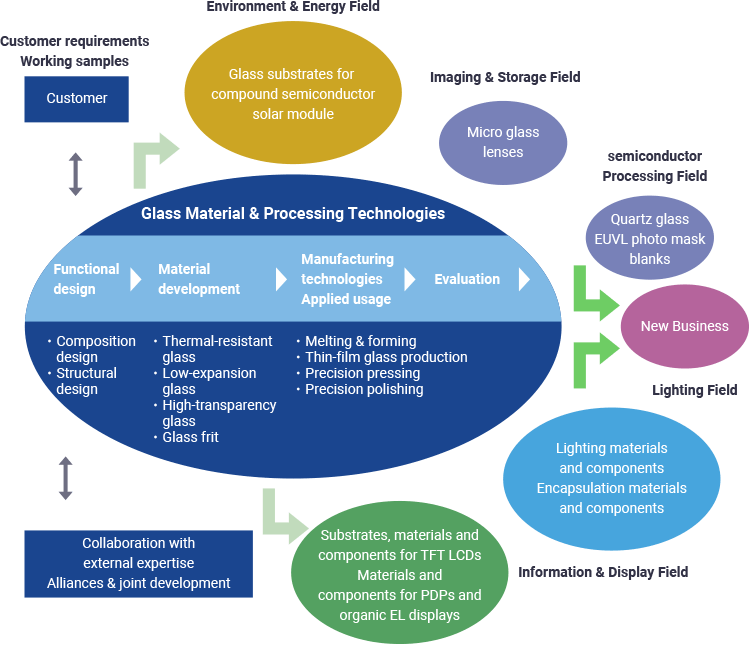 Glass substrates for TFT LCDs
AGC mass-produces large-sized glass substrates (three square meters or larger) using its unique float process. The Research Center is proactively engaged in technological development of the existing technologies to make them compatible with OLED, TAOS and other newly developed technologies.
Dragontrail
™

: Specialty glass for chemical strengthening
Mechanism of chemical strengthening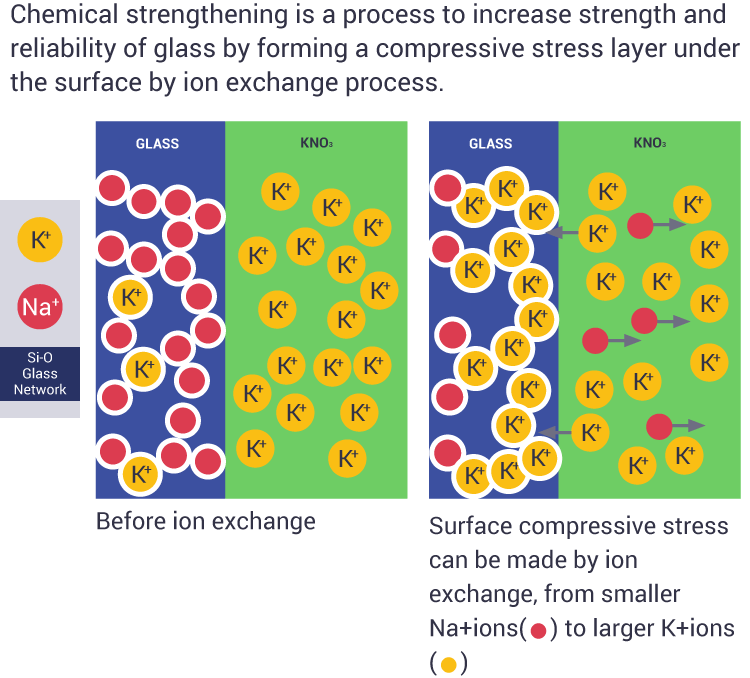 AGC developed Dragontrail™, a high-strength glass that is best suited for chemical strengthening, by using its composition design technology. Aluminosilicate glass-based Dragontrail™ shows faster Na/K inter-diffusion. It has a greater surface compressive stress and the sufficient depth of layer to ensure a greater retained strength as compared with conventional soda-lime glass. Dragontrail™ is ideal glass for protection of your mobile display panels.
Glass powder (Frit) and related products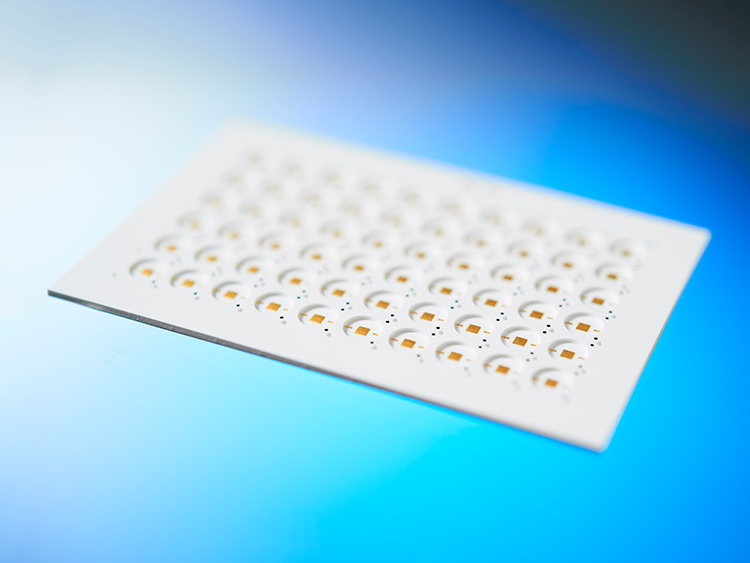 AGC's expertise in various glass composition design, research analysis, and glass powder/glass paste materials production has contributed to many fields such as electronics, communication equipment, automobiles, displays and new generation energy. AGC's glass powder and paste materials are manufactured through an integrated production system from glass melting, dry/wet grinding, and particle size classification to paste making (manufacturing). Also, under our supply system, products can be provided in various forms, including glass powder, glass paste, glass tablets and parts, glass and ceramics co-fired substrates or packages.
Micro glass lenses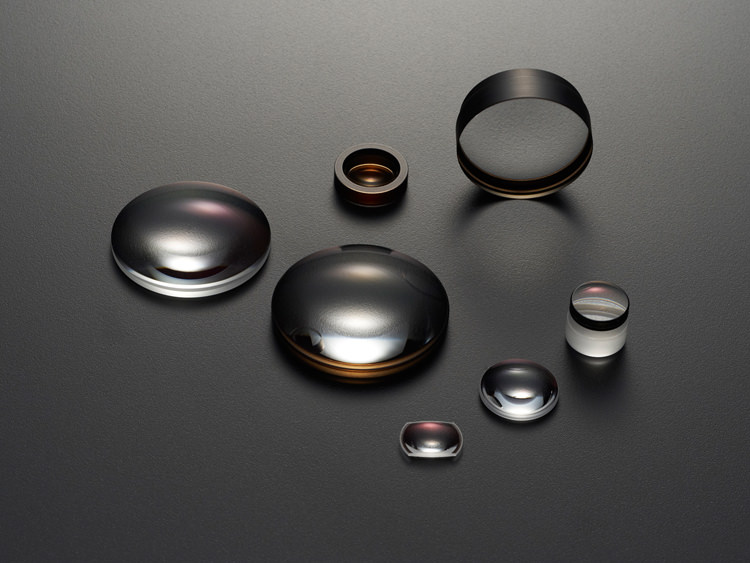 Precision aspherical glass lenses are used as highly-functional components and incorporated into many products such as digital cameras and cell phone cameras. We develop businesses centering on optical materials/components and lens processing technologies, and respond to the needs of various fields.
Synthetic quartz glass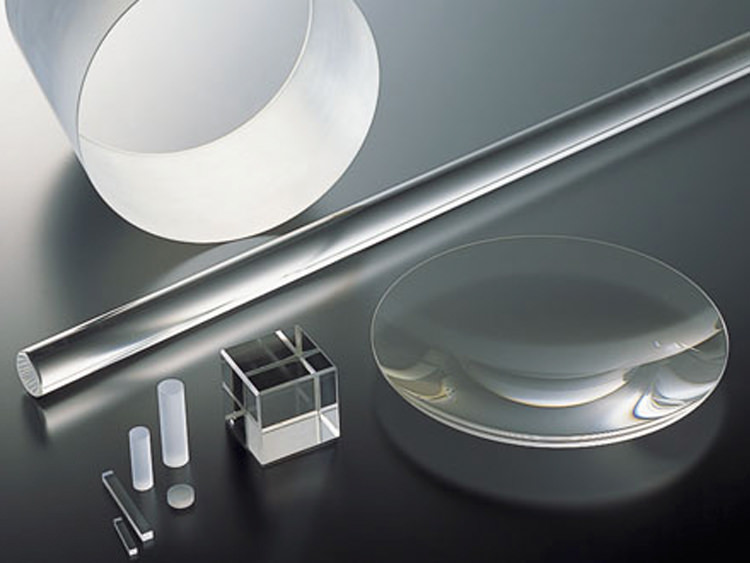 Synthetic quartz glass, which is created using AGC's advanced glass production technology, has excellent properties such as ultra-high purity, low thermal expansion coefficients, high thermal resistance, high UV transmission, and high chemical durability. Taking advantage of these outstanding features, we offer optical components such as prism materials for use in the deep ultraviolet and ultraviolet region, and quartz glass-based substrates for photomasks and lens materials used in excimer laser scanners for use in the most advanced lithography that requires high optical uniformity and high stability. In addition, we are also developing synthetic quartz glass with ultra-low thermal expansion property.