February 20, 2019Exhibitions & Events
AGC to Unveil Its "Emergence of Form" Installation at Milan Design Week 2019
Tuesday, April 9 to Sunday, April 14 at Ventura Centrale in Milan, Italy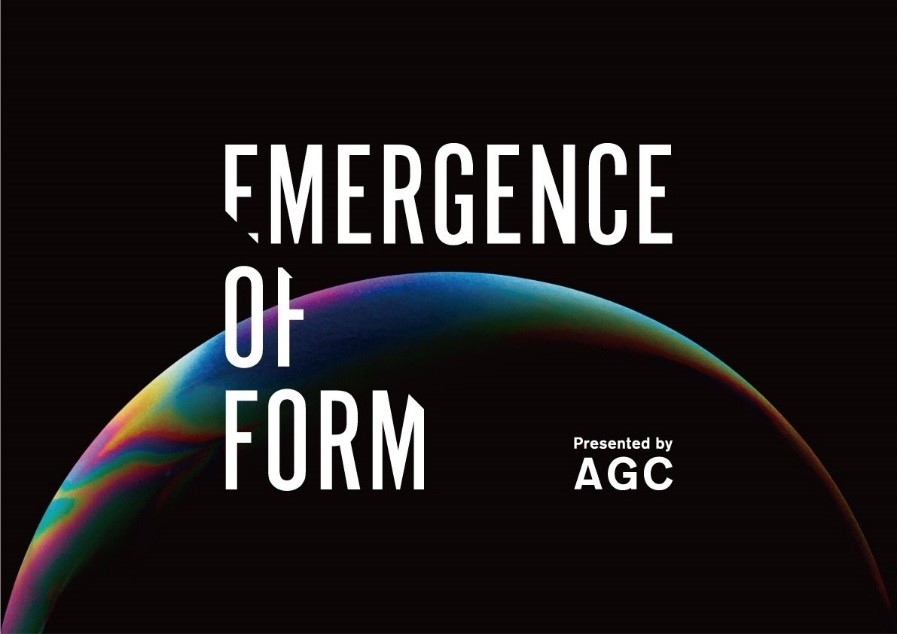 AGC (AGC Inc.; head office: Tokyo; President & CEO: Takuya Shimamura) will be unveiling its installation entitled the "Emergence of Form" at "Milan Design Week 2019," which will be held in Milan, Italy from April 9 to April 14. This time, AGC has chosen creative partner Keita Suzuki, a product designer who has engaged in design for a wide array of products ranging from soy sauce bottles and smartphones to railway vehicles.
In addition to glass, AGC provides its customers the world over with a variety of materials, such as electronics, chemicals, and ceramics, etc., among other product solutions. Since 2015, AGC has continued to participate in the Milan Design Week, and through this event the company has introduced attendees to the cutting-edge materials it has developed, such as its high-performance glass materials. For its 5th time participating in this exhibition, AGC has placed its focus on its three-dimensional molding and processing technologies and materials. The company's three-dimensional curved surface molding technologies for glass materials have been generating great demand for a multitude of applications, such as for architectural and automotive uses, and in electronic devices and kitchenware. In addition to this, it will also be featuring its "Brightorb™" ceramic materials designed for use in 3D printers, a material that has been developed through the ceramic technological knowhow that AGC has accumulated through its history of over 100 years.
At this exhibit, which is entitled the "Emergence of Form,"
objets d'art
can be found on display consisting of a glass
objet
that has been formed by taking large-scale glass materials and curving them to their physical limits in order to represent the formation of a bubble, as well as an
objet
that was created by using the Brightorb
™
ceramic materials to 3D print a pattern representing ripples on a surface of water that has been designed by performing meticulous simulations, and by further glazing and firing it to create a ceramic
objet
. This combination of the precision molding made possible using digital data and the natural variation inherent in human craftsmanship provides attendees with a never-before-seen experience. The shapes are formed out of the materials themselves, and AGC's molding and processing technologies are utilized to create a scene in which such gradual and serenely shifting change is represented.
In addition to its diverse range of material offerings, AGC boasts its wide-ranging molding and processing technologies and hopes to introduce designers and individuals engaged in the development of products who are gathering at the Milan Design Week to such technologies through this exhibit.
Exhibit Concept
Glass and ceramics—By taking these 2 differing materials, we have created a space that portrays the ever-fluctuating beauty of nature.
Utilizing its proprietary, cutting-edge technologies for three-dimensional curved surface forming for glass materials and ceramics 3D printing, AGC has created an installation that captures a moment in time of complex natural phenomena, which continues to change with each passing moment. Essentially speaking, while natural scenery never comes to a halt in real life, by freezing this moment in time, we have created a scene that conjures up a "landscape of the heart" that should be familiar to anyone. Utilizing these sophisticated materials and based on such advanced technologies, we have taken a moment out of the ever-flowing movement found in nature and captured the essence of nature itself.
By creating an emerging form of "nature" through the use of man-made objects, we hope that we can provide attendees with an experience that demonstrates the new possibilities being explored by AGC.

Keita Suzuki
Profile of Creative Partner
Keita Suzuki (Product Designer)
Born in 1982. Graduated from Tama Art University in 2006. Established the PRODUCT DESIGN CENTER in Tokyo in 2012. Engages in everything from product design for a wide array of products, ranging from everyday items to railway vehicles. Invited to display his masterpiece exhibit "Fujiyama Glass" at the "9th Biennale Internationale Design Saint-Étienne." Became the first Asian individual to be selected as a finalist for the 2016 "HUBLOT DESIGN PRIZE." Conducted his first personal exhibition "LINE by Keita Suzuki" at the Yanagi Sori Design Memorial in 2018.
http://productdesigncenter.jp
Overview of Exhibit
■Title
Emergence of Form
■Date
Press Preview: Monday, April 8, 2019 *3 p.m. to 7 p.m.
Public Viewing: Tuesday, April 9, 2019 to Saturday, April 13 *10 a.m. to 8 p.m.
Sunday, April 14, 2019 *10 a.m. to 6 p.m.
■Venue
Ventura Centrale
(Address: Via Ferrante Aporti 13, 20125 Milano)
■Venue Space
Approx. 290㎡
■Sponsor
AGC
■Creative Partner
Keita Suzuki (PRODUCT DESIGN CENTER)
■Graphic Design
Masashi Murakami (㎡, also known as "emuni")
■Lighting Design
Izumi Okayasu (Izumi Okayasu Lighting Design Office)
■Glaze Cooperation
Kyohei Baba (Maruhiro Inc.)
■Special website

http://agc.com/milan
Reference Information
About the AGC Group
The AGC Group is a world-leading solution provider and supplier of glass for architectural and automotive uses, display glass, electronic materials, chemicals, ceramics and other high-tech materials and components. The Group generates annual sales of approximately 1.5 trillion Japanese yen, employs some 50,000 people worldwide, and has provided cutting-edge products by utilizing innovative technologies over its history of more than 100 years. For more information on the AGC Group, please visit
http://www.agc.com/en
.
About Glass Molding and Processing
Glass is manufactured through processes that include the melting of raw materials, forming, gradual cooling, and cutting. Although molding and processing technologies, such as bending, cutting, and polishing, etc., are currently utilized to take the melted glass and form them into specific shapes in order to create the finished product, further development of such glass molding and processing technologies continues to advance in order to address changing industry needs and to satisfy ever-stricter functional requirements.
Generally speaking, glass forming is performed at a temperature range of 500°C or higher, and pressure is applied to the glass using air and gases, through mechanical means, such as press forming methods or using blowing methods, etc., in order to cool and solidify the glass as it is being formed. For glass forming, in addition to temperature, the environment within the furnace and design of the mold, etc., also possess many critical technical elements.
The history of glass, which can be traced back over a millennium, is truly representative of the history of advances made in glass molding and processing technologies.
About the BrightorbTM Ceramic Materials Designed for Use in 3D Printers
BrightorbTM is a casting material that can be formed using 3D printers that is manufactured and sold by AGC Ceramics Co., Ltd., an AGC Group company. These materials are primarily a mixed powder product that consists of minute particles (approx. 50 μm) of artificial ceramic beads, which are combined with alumina cement that has been hardened by adding moisture. When using BrightorbTM to form three-dimensional objects made through casting, etc., 3D data is first drafted for the finished product using CAD, etc., and sectional data that has been sliced using the three-dimensional drawing is loaded to a 3D printer. Depending on the powder lamination method used, layers of BrightorbTM are laid down at a thickness of 0.1 mm per layer, and the printer head discharges liquid to print out the object layer by layer in a way that is similar to a conventional printer. The liquid used is a hardening agent that primarily consists of water that causes only those areas that are printed to harden, and through a repeated process of laying down a layer of BrightorbTM on top of which a subsequent layer is printed, the three-dimensional object represented by the 3D data is formed.
About the Milan Design Week
The "Milan Design Week," one of the largest design festivals in the world, has been held every April in Milan, Italy since 1961. During this period, the "
Milan Salone Internazionale del Mobile
," one of the world's largest furniture exhibitions, is held in addition to approximately 1,000 events (Fuori Salone) in which designers and other creative individuals compete through their unique designs and which are held simultaneously during the festival at various locations in Milan, and today, all of these events are now collectively referred to as the "Milan Design Week."
INQUIRIES CONCERNING THIS EXHIBIT

Kazumi Tamaki, General Manager, Corporate Communications & Investor Relations Division
AGC Inc.
Contact: Ai Ota
E-mail: info-pr@agc.com