CARATONE™ with its intrinsic coloration provides three-dimensional color expression at the edge.
After strengthening treatment, it is possible to use CARATONE™ of 1mm thickness or less, depending on the application.
Transparency control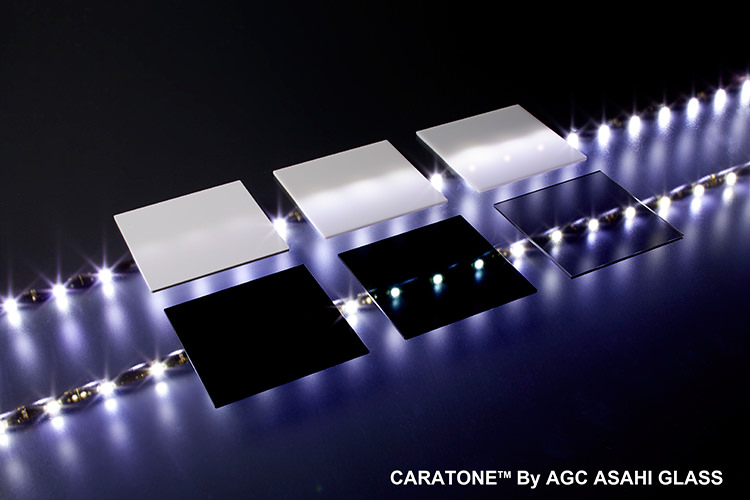 The transparency of CARATONE™ can be controlled, keeping its intrinsic coloration. Especially, white CARATONE™ diffuses light inside glass and shows its unique, soft, and modern color expression.
Surface reflection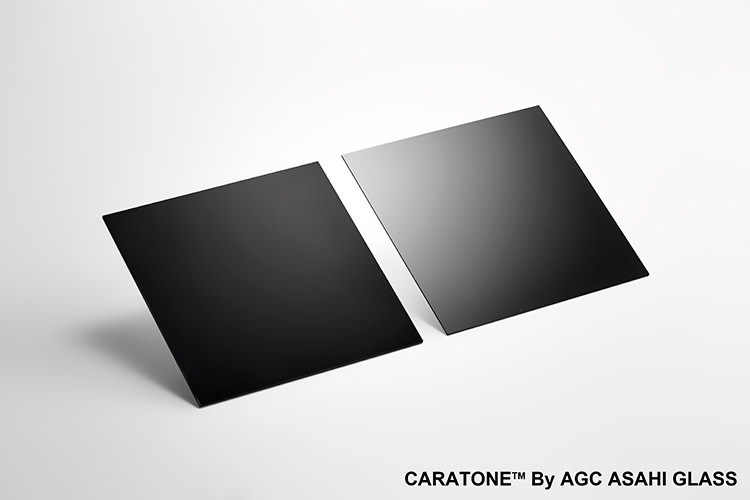 The reflection at the surface can be suppressed using original surface coatings. Especially, the application of the coating on black CARATONE™ achieves a pitch-black surface.
Color variations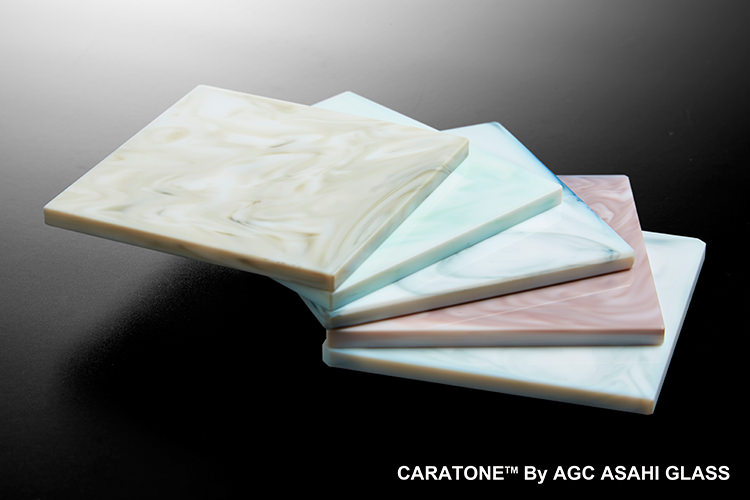 Conventional colored glass often has a backside paint layer. Since CARATONE™ has an intrinsic color, it shows clear color expression at the edge, and it can be colored non-uniformly and three-dimensionally.
Characteristics
Durability

The resistance to discoloration and scratches will let it keep its color and glossy surface for a longer time period, compared to plastic surfaces. It is suitable for a wide range of applications due to its resistance to cracks and stains.

High strength

High strengthening treatment enables it to be used in a thin shape, even under 1 mm thickness, depending on the application.

Workability

A wide range of working methods can be applied. For example: cutting, drilling, grinding, bending, 3D press, silk-screen printing, mirror surface finish, matte surface finish, anti-reflection coating, and anti-fingerprint coating.