collaboration #3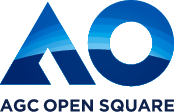 AGC is a materials manufacturer engaged in a wide range of businesses, including Electronics, Chemicals, and Ceramics, in addition to the Glass business on which it was founded. Over the 110 years since its establishment, AGC has combined various technologies cultivated in a range of fields and has provided new functions and value to people's lives together with the leading companies of the times. As the speed of social change becomes faster and faster, materials development also needs to accelerate to keep pace. From our base in AO, we will continue to create new values through collaboration with the world outside AGC.
Artist Kazuto Imura x AGC
AGC has invited Kazuto Imura as a collaborative partner for this exhibition, the second in the AO Gallery series that opens up new possibilities for AGC. We hope that by taking a look at AGC's materials from an artist's point of view and viewing them in an unconventional way, visitors will notice the new value of the materials and gain an opportunity for emergence.
Mr. Imura has been creating based on the theme of mirrors since 2015, when he was a student at Tokyo University of the Arts. He has exhibited works using a variety of materials and motifs related to mirrors such as water, obsidian, and magic mirrors. He imagines and experiments with materials and processing techniques he has not yet encountered and this accounts for a large part of his creative process. Mr. Imura has created new expressions by collaborating with companies and research institutes that have unique knowledge/technologies/facilities at the material selection stage. In this exhibition, he explores the possibilities of expression through glass using AGC's materials and technologies such as mirror displays, light-scattering glass, and 3D curved glass.
In consideration of the global environment, the AGC Group took on the challenge of upcycling glass to create value that inspires people and enriches their hearts while using waste materials. Creative thinking expands the possibilities of materials and represents the future of materials leading to a sustainable society.​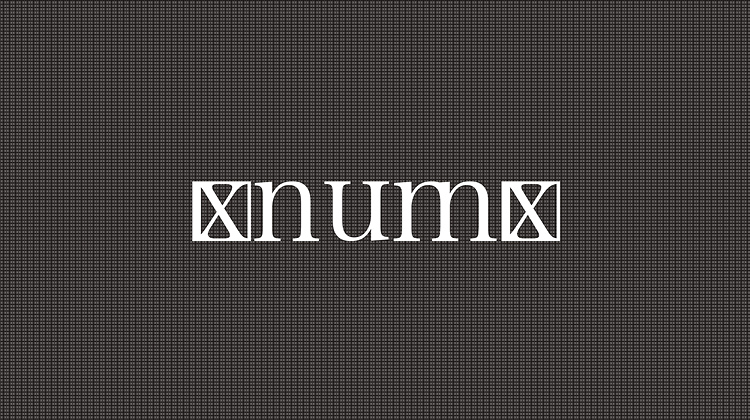 AO Gallery Exhibition #2 "xnumx (number)"
The exhibition title "xnumx" comes from the copy and paste error of numbers on a digital device. The error message, which the artist calls "number," represents a situation surrounded by a proliferation that cannot be understood as well as the unknown/undecipherable results translated by the artist as AGC goes through research / development / production and mass-produces materials in the factory. Please take a look at the works in which AGC's materials and techniques have been reborn from the artist's point of view.
Mr. Imura, who has been working with mirrors as his motif, believes that 100% reflectivity does not physically exist and that "perfect reflection" equals proliferation (e.g., transcription of genetic information by mRNA). In this exhibition, AGC's mirror display, which enables the acceleration of digital information to "proliferate", has realized the "perfect reflection" that the artist has pursued as a new work "pure reflection".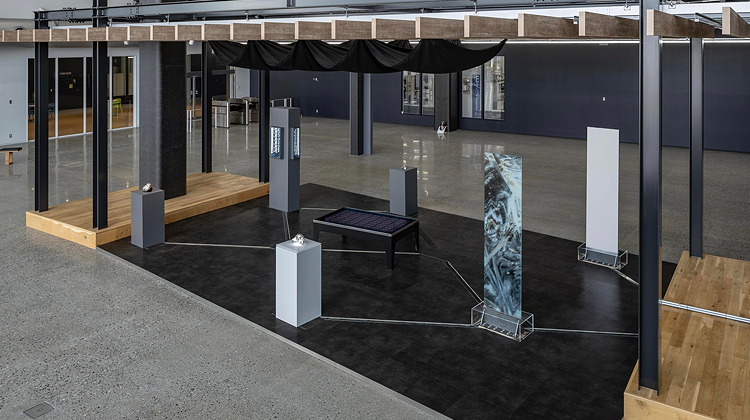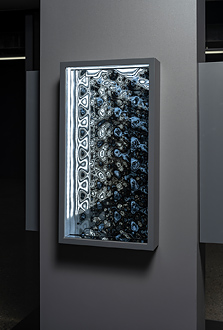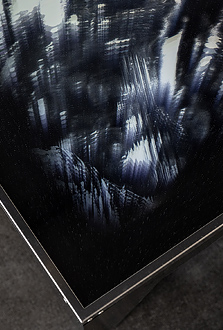 Kazuto Imura
He was born in Kyoto City in 1990. He completed a Master's Degree from the Graduate School of Tokyo University of the Arts, Department of Intermedia Art in 2017. He creates optical works related to vision and perception using half mirrors, spherical mirrors, and LEDs. In recent years, Mr. Imura has been interested in the history of mirrors and lookism, reconfiguring mirror materials and techniques to create mirrors that "do not reflect oneself." Major exhibitions include "Kazuto Imura Exhibition Mirrorrim" (Nihombashi Mitsukoshi Main Store Contemporary Gallery/2021), "Sense Island Sarushima Dark Museum 2021" (Sarushima), and "MATSUMOTO Architecture + Art Festival" (Matsumoto Performing Arts Center, Matsumoto City/2022).