November 12, 2019Exhibitions & Events
4th JAPAN BUILD EXPO
AGC will attend Smart Building Expo of the largest building & urban development industries exhibition in Tokyo, Japan.
AGC will participate in Smart Building Expo with Telmic and Halio International. AGC's new facade signage system, "Glassiled" , integrated with Telmic's leading-edge vision technology, will be introduced.
Halio International will showcase a new generation of smart tinting glass system "Halio" which control natural light to let through and block the heat with your preferences.
In addition to AGC's Solar Energy Efficiency Glass System "Sunjoule", we will introduce new generation of smart glass system.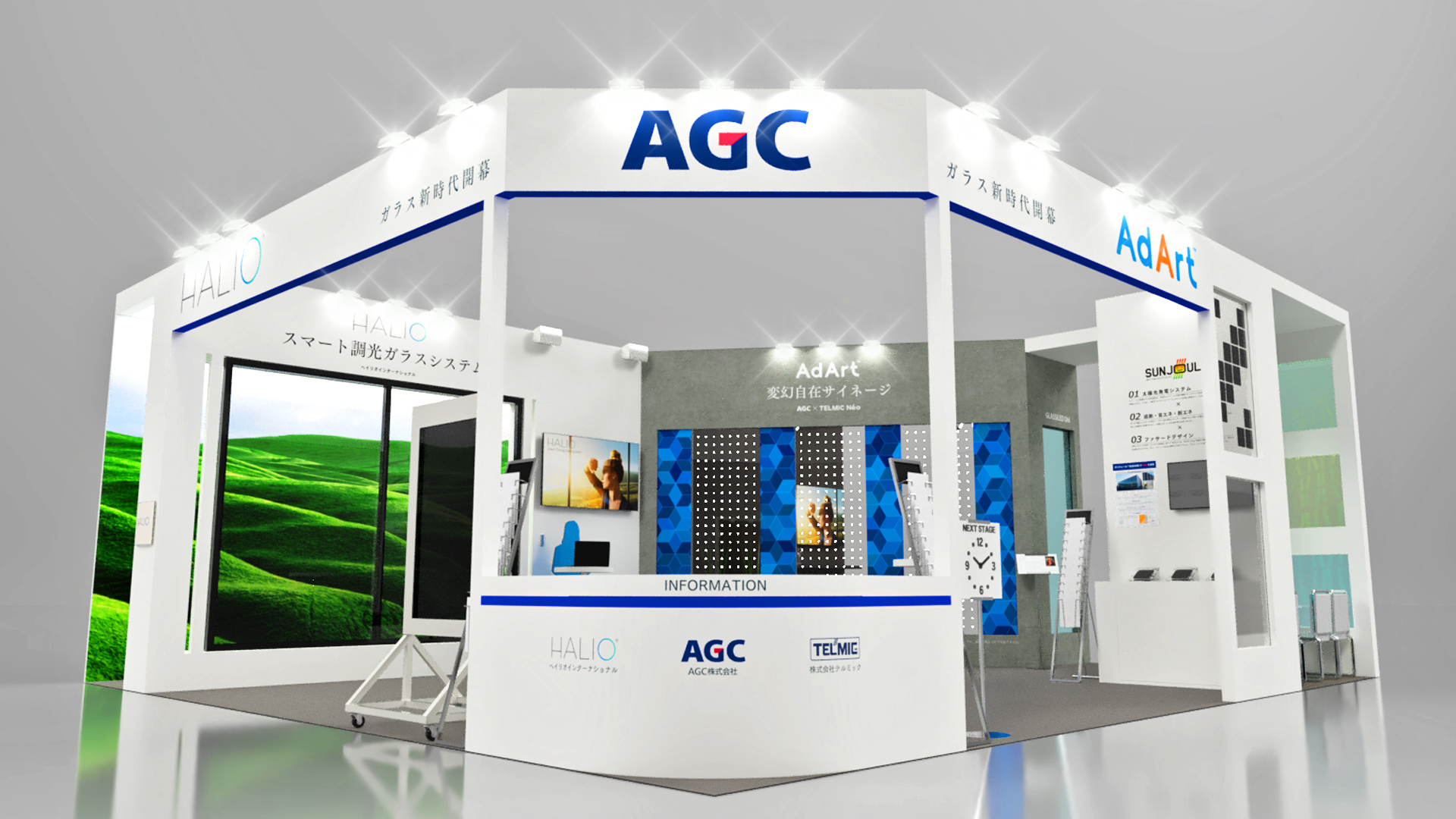 Japan's only show for building & urban development industries! Building material, housing equipment, building management service, ICT solution, various kinds of lighting fixtures, etc. for next generation of urban infrastructure will be exhibiting from around the world!
AGC Inc. / Smart Glass Group / Asia Pacific General Division / Building & Industrial Glass Company

Contact: Honoka Kitamura
E-mail: honoka.kitamura@agc.com