To Our Shareholders
Together with all of our executives and employees, we will continue to devote our utmost to enable AGC to grow and become a global brand trusted by stakeholders around the world.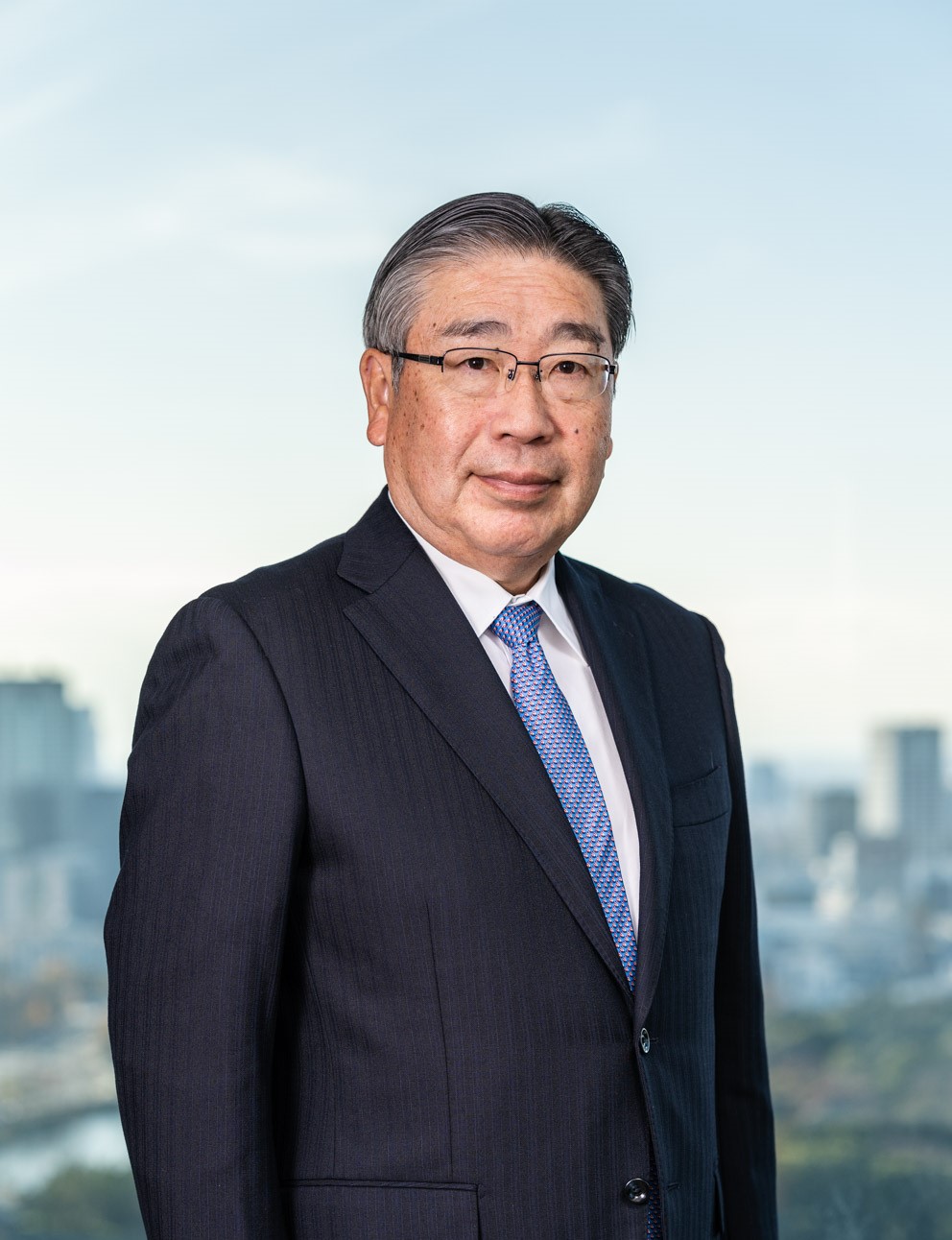 Vision 2025 was formulated in 2016 as the AGC Group's long-term strategy with the aim of creating a highly profitable, leading global material and solution provider. Furthermore, the three years from 2018 through 2020 were positioned as a stage to build the foundation for Vision 2025, and we have been executing the medium-term management plan AGC plus-2020 toward that end.
In FY2019, the second fiscal year of the medium-term management plan AGC plus-2020, all of our business segments executed on its key priorities. However, the impact of currency effects, such as the weaker euro, was substantial, leading to a 4.9 billion JPY decline in net sales, to 1,518 billion JPY. Although our strategic businesses expanded steadily, our operating profit declined 18.9 billion JPY, to 101.6 billion JPY, owing to a deterioration in product markets and manufacturing issues. In addition, the booking of impairment losses on fixed assets related to the North American automotive glass business resulted in a 45.2 billion JPY year-on-year decrease, to 44.4 billion JPY in profit for the year attributable to owners of the parent. The year-end dividend for FY2019 was 60 JPY per share, in line with the initial forecast, resulting in a full-year dividend of 120 JPY per share.
For FY2020, we are projecting a 32.0 billion JPY year-on-year rise in net sales, to 1,550 billion JPY, and operating profit of 120.0 billion JPY, an increase of 18.4 billion JPY over that of the previous year*. While there is concern about a global economic slowdown, we expect to be back on a profit growth trajectory as the returns from strategic investments we previously made materialize. We expect to pay interim and year-end dividends of 65 JPY per share each, for a full-year dividend of 130 JPY per share, our fourth consecutive dividend increase since 2017.
This year is the final year of the medium-term management plan AGC plus-2020. We will continue to steadily execute the initiatives outlined in the plan to realize our Vision 2025.
We appreciate your ongoing support of the AGC Group.
February 2020
Takuya Shimamura
Representative Director,
President and CEO
*The outlook for FY2020 does not factor in the impact of the spread of novel-coronavirus (COVID-19) infections.