Collaboration
AGC is a materials manufacturer engaged in a wide range of businesses, including electronics, chemicals, and ceramics, in addition to the glass business on which it was founded. Over the 110 years since its establishment, AGC has combined various technologies cultivated in a range of fields and has provided new functions and value to people's lives in collaboration with leading companies in each era. With the speed of social change becoming faster and faster, materials development also needs to accelerate to keep pace. From our base in AO, we will continue to create new values through collaboration with the world outside AGC.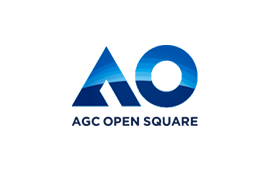 Collaboration #5: Think Together x AGC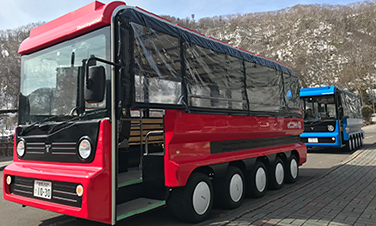 AGC's "smart electro-thermal defogging glass" has been adopted for the front windshields of the Green Slow Mobility buses, which will start operation in Noboribetsu City, Hokkaido, Japan. This was achieved through co-creation activities with Think Together Co., Ltd., a venture company developing low-speed electric buses, low-speed two-seater EVs, etc.
Collaboration #4: Kazuto Imura and AGC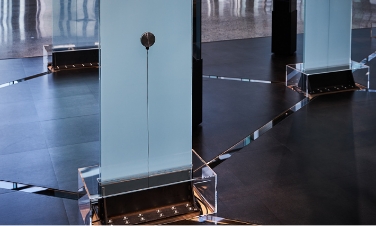 AGC together with artist Kazuto Imura, who has long worked to capture perfect reflections in his mirror-themed works, took on the challenge of glass up-cycling, using AGC waste and other materials. This project was seen as an opportunity to discover new value in materials by looking at them from an artist's perspective.
Collaboration #3: Japan Automotive Interior Designers (JAID) and AGC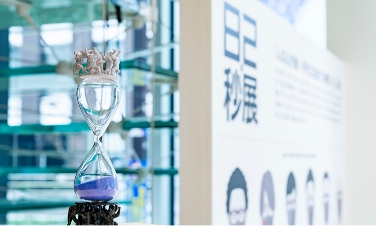 We are told that it takes 8.2 seconds for the human heart to be moved and become fond of something. This was theme for a collaborative project by interior designers working for automobile manufacturers, and AGC researchers. This initiative resulted in the proposal and collaboration of concepts based on the various phenomena that occur through glass and other materials.
Collaboration #2: Japan Blind Football Association and AGC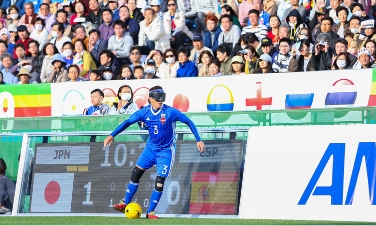 Blind soccer is a game for totally blind players, who wear eye masks and use a ball designed to emit sound. The pitch has a fence about one meter high along the sidelines to keep players from leaving the field. The fence is made of a transparent polycarbonate jointly developed by AGC and the Japan Blind Soccer Association.
Collaboration #1:NOMURA × AGC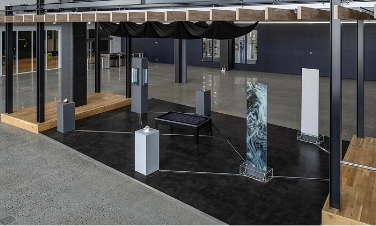 AGC and Nomura have agreed to collaborate on the creation of demand for glass as an interior material for shops, offices, and other facilities. The aim is to expand the scope for spatial experiences and expression through materials by combining AGC's materials with Nomura's interior design concepts.