Overview
AO (AO/AGC OPEN SQUARE) was established as a new creative base for AGC. AGC OPEN SQUARE is an open space where new value will be created. "AO" is taken from the initials of the name. We will "open" the perspectives and techniques of "materials" that we have been working with for over a century. We will continue to "open" new horizons together with our customers. AO aims to connect a myriad of materials, technologies, and ideas to create a new future together with those who visit.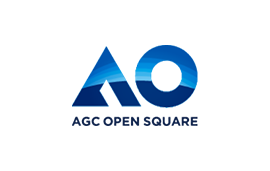 Exploring the possibilities ahead together.

What will emerge in this ever-changing age?
A history that has been built up over the years, and a new perspective to create the future.

The technologies and knowledge of materials that AGC has cultivated over the past century or so symbolize its advance hand in hand with its customers as a pioneer. They also provide the impetus to explore what is ahead.

People and their dreams gather, connect, and create something new.
We want to create an "open" space that makes you want to see what is next together.
"AO" AGC's new base for creation.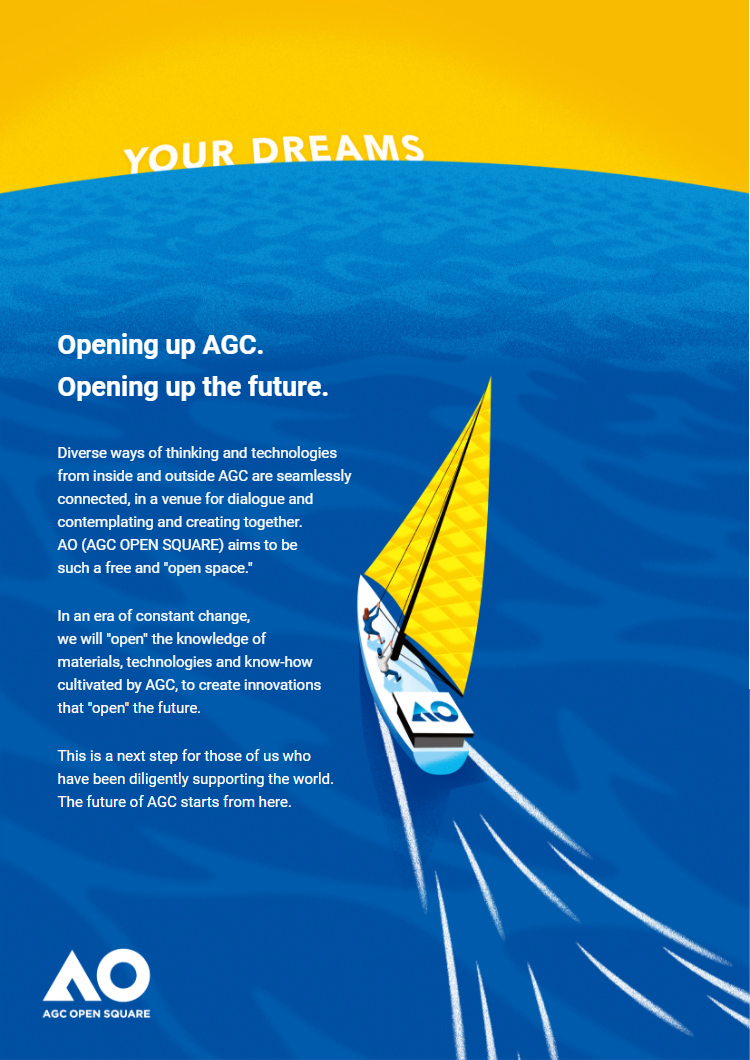 What AO aims to achieve.
AGC's approach from the perspective of technologies and materials will help visitors expand their business and maximize their values.

AO is home to talents engaged in R&D in various fields and is outfitted with equipment for experiencing technologies.

AO will accelerate the creation of value that is necessary for the future through an environment where people with various perspectives interact, think together, and experiment.

'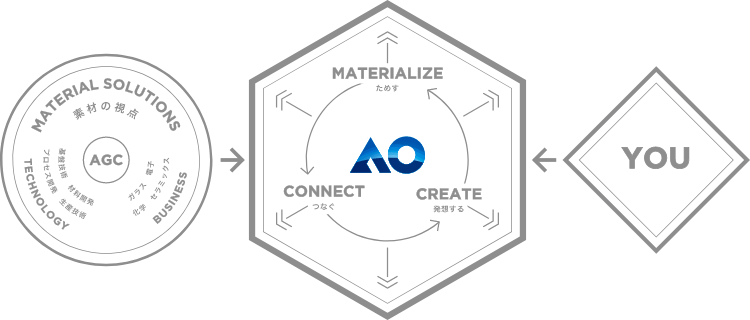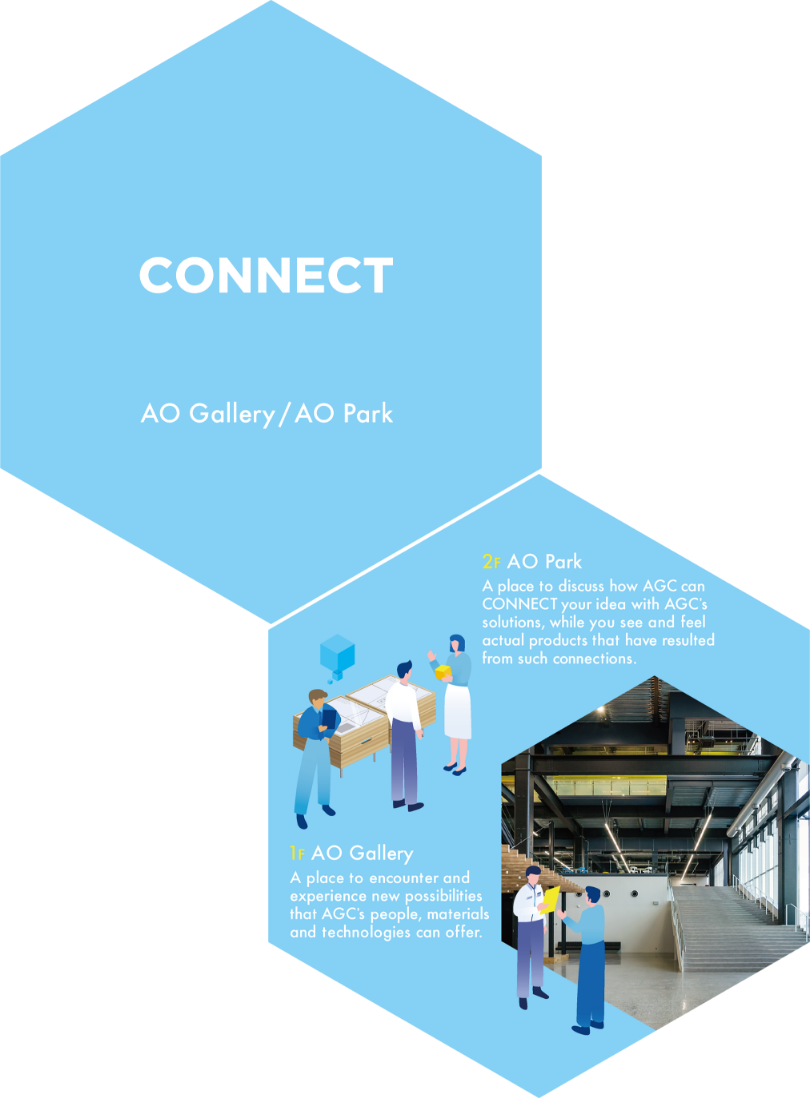 CONNECT
1F | AO Gallery
A place to encounter and experience new possibilities that AGC's people, materials and technologies can offer.
2F | AO Park
A place to discuss how AGC can CONNECT your idea with AGC's solutions, while you see and feel actual products that have resulted from such connections.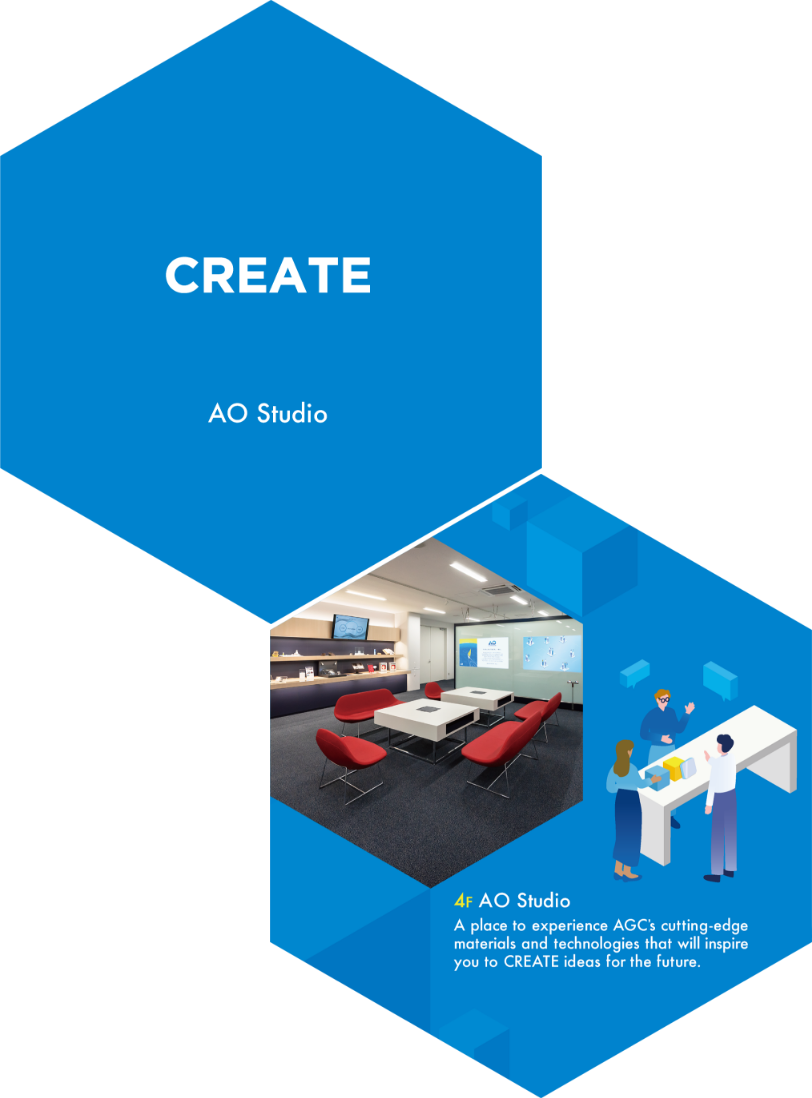 CREATE
4F | AO Studio
A place to experience AGC's cutting-edge materials and technologies that will inspire you to CREATE ideas for the future.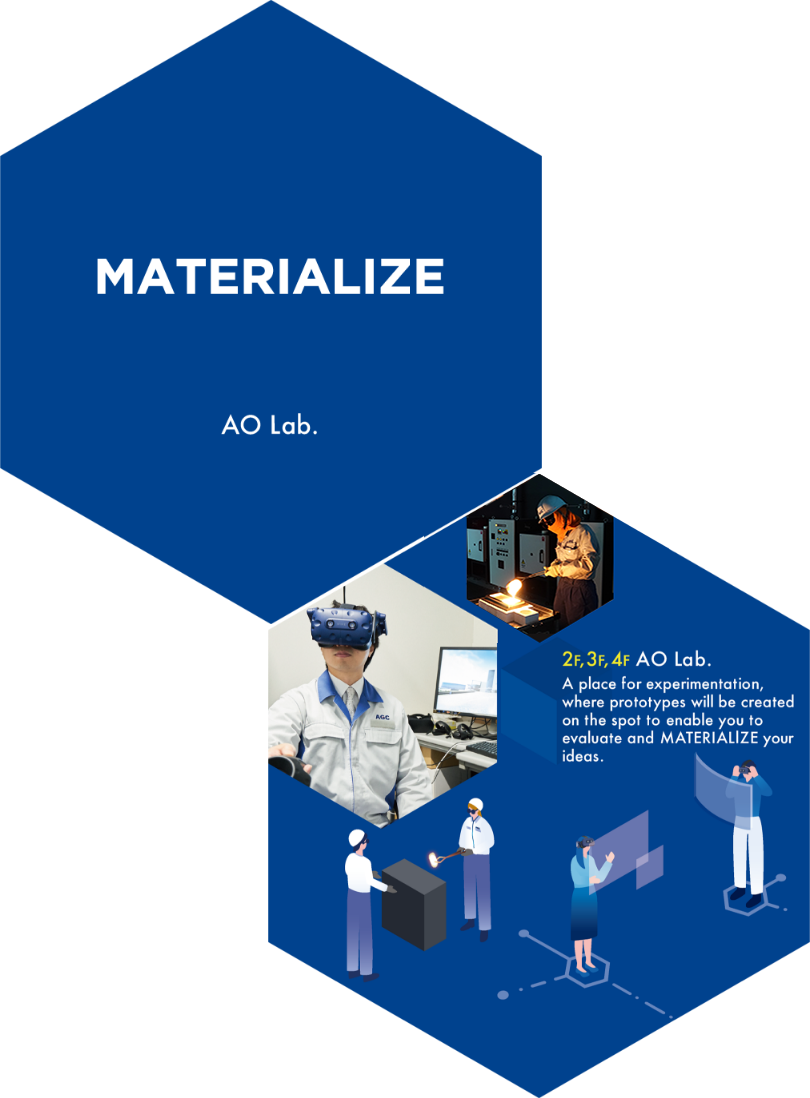 MATERIALIZE
2, 3, 4F | AO Lab.
A place for experimentation, where prototypes will be created on the spot to enable you to evaluate and MATERIALIZE your ideas.