The Solar Greenhouse with the integrated Aquaponic system was created with the passion of AGC and myself.
"As a result of various investigations, I found that the Sun Light Greenhouse, common in China, is the most energy efficient greenhouse concept in the world. But there was one major weak point in this greenhouse concept. The material covering the Chinese Sun Light Greenhouse is generally polyethylene. Because of the comparatively low transparency of polyethylene which even degrades over time, the photosynthesis of plants and thus their growth is not the best.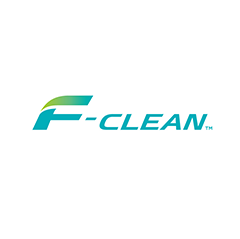 Additionally, the durability (mechanical strength) of polyethylene also degrades over time. It has to be replaced latest every 4 to 5 years. Fortunately, I found F-CLEAN™ and contacted AGC. That was about 10 years ago."
We went through many trials and errors to finally reach an optimized overall Solar Greenhouse solution. Without any doubt, the key element of our Solar Greenhouse is the covering material. AGC's F-CLEAN™ is outperforming any other covering material and helped greatly in realizing our concept.
"While intensifying the business relationship with AGC, I was impressed with AGC's business concept . I found the book 'Conditions for Survival' in the lobby of AGC's European office in Amsterdam, published by the Asahi Glass Foundation and was able to read the foundation's thoughts about global environmental issues, actions to be taken and possible solutions."
"I felt that there was truly something in common with my thoughts and the mission of AGC Chemicals called 'Chemistry for a Blue Planet.'
"And one of the reasons why I was attracted to F-CLEAN™ is the high transmittance of light in the whole sunlight spectrum, even in the UV range. Ultraviolet light is an important element for growing food. For example, it improves the disease resistance of the plant itself, resulting in a great reduction of agro chemicals used. Also, based on the known fact that a 1% loss of light will lead to a 1% loss of production in greenhouses, F-CLEAN™ is economically the most beneficial for growing food.
Another advantage is that it will not deteriorate, even after 20 years of exposure to harsh environments.
Additionally, F-CLEAN™ is incombustible, and fulfills tough conditions of fire protection laws. If it is installed and maintained properly, it will last for an extremely long time - this is my personal belief!"
The Solar Greenhouse with Aquaponic can effectively generate and use renewable energy while producing healthy food at the same time. It is said that every year, the number of users increases all over the world. And, in order to further expand its impact, several new approaches are possible.
"For example, when it will be understood, that the Solar Greenhouse provides an adequate growing environment for Aquaponics, local production for local consumption in the city will become more and more popular and will one day be a standard within the urban farming movement. Furthermore, I believe that it will contribute not only to food production, but also to the reduction of the immense effort of food transportation.
In the future, by covering buildings with F-CLEAN™ membrane roofs it will be possible to create comfortable urban living space which allows you to spend time without being concerned about bad environmental impacts. Having said that, we believe that we need to create and provide a better living environment that can produce food with even less energy in any place, not only in the cities. We believe that solutions using F-CLEAN™ will provide direct benefits to people's lives around the world."