November 12, 2019Products
AGC's infoverre
™

Adopted for Saitama Rapid Railway Line, Marking its World Debut as In-train Signage
AGC (Headquarters: Tokyo; President & CEO: Takuya Shimamura) and BiZright Technology Inc. (Headquarters: Tokyo; President: Hiromi Tanaka) have combined efforts to launch "dynamic vehicle screens"
*1
, which have been installed on Saitama Rapid Railway trains using AGC-developed infoverre
™
. This marks the product's world debut as in-train signage with a total of 480 units installed across 60 of Saitama Rapid Railway's train interiors.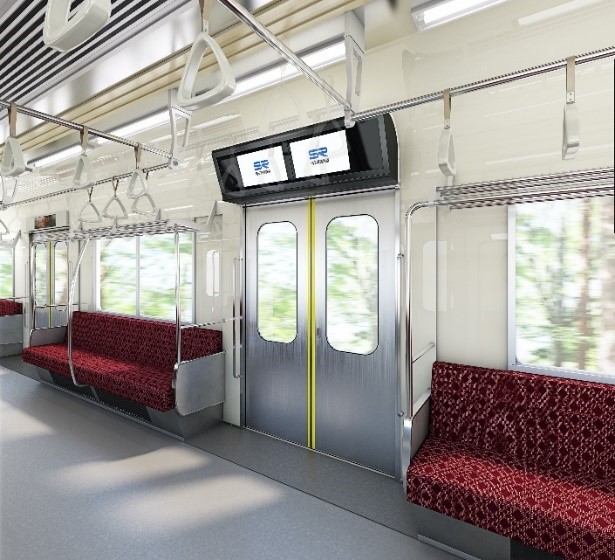 infoverre
™
is a glass signage
™
product that uses a special optical resin and lamination technology developed by AGC to attach a display monitor directly onto glass. Because displays are directly bonded onto the glass surface, reflections and glare can be minimized to levels never possible before with conventional digital signage.
Installation of this product has been confirmed for the trains of Saitama Rapid Railway Line, a major metropolitan route connecting Urawa-Misono Station (Saitama City) to Hiyoshi Station (Yokohama City) on the Tokyu Toyoko Line via Tokyo Metro's Namboku and Tokyu Meguro lines. Existing digital signage will be gradually replaced from mid-November onward with the new signage going into service in April, 2020.
In the years to come, AGC and BiZright intend to utilize infoverre
™
to further boost the media value of on-board train signage.
Notes:

*1 Dynamic vehicle screen: The first digital signage media capable of dynamically updating info in a railway vehicle by maintaining a constant connection with AI and IoT devices installed and operated by BiZright Technology.
REFERENCE
■ About installed locations
Two 18.5-inch (Full HD) infoverre
™
panels will be installed side-by-side above the entryway in a left-right staggered pattern on Saitama Rapid Railway trains as shown below.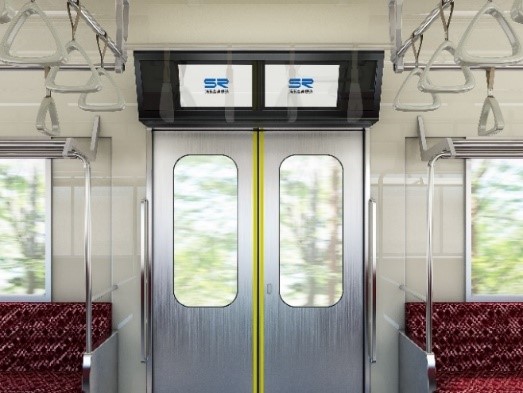 ■ About infoverre
™
infoverre
™
, which features minimal reflective surface due to being directly bonded onto glass, offers the following advantages as in-train signage:
・Achieves an extremely wide viewing angle of 178°, ideal for train interiors where people are rarely able to move about for a better view
・ High contrast and vivid color reproduction
・ Produces deep blacks and a clear image that appears to float in mid-air
・ Realizes energy savings and longer lifespan that delivers high viewing clarity even when reducing brightness of the backlight LED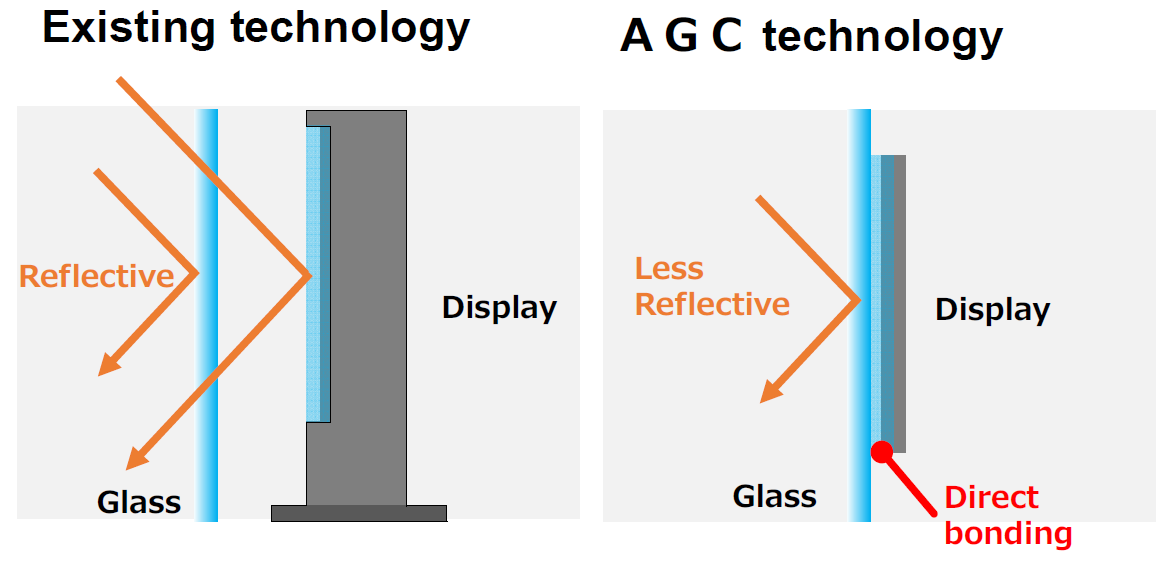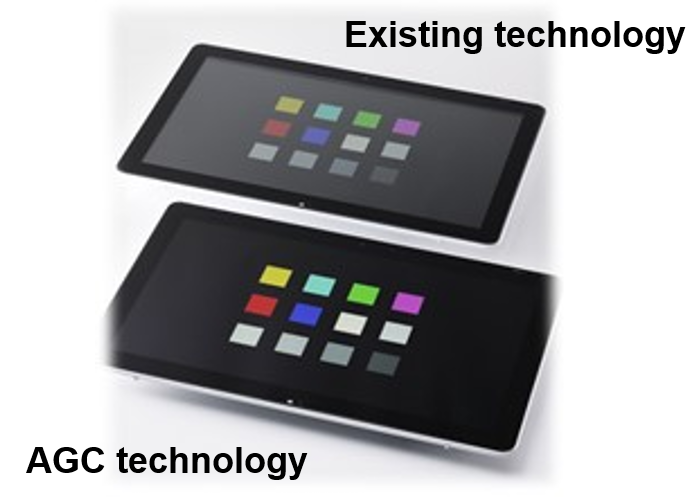 For inquiries:
AGC Inc.

Corporate Communications & Investor Relations Division
Contact: Kitano
E-mail: info-pr@agc.com

BiZright Technology Inc.

DOOH Dept.
Contact: Mishima or Shibata
E-mail: sales@bizright.co.jp