It achieves stable quality through a micro processing technology with high precision, and can be used for the applications which require high reliability due to a glass product. Additionally, it offers a wide variety of solutions on the basis of liquid crystal material technology, ultra-high-precision processing technology, and integrated technology.
Applications
Optical pickup for CD/DVD/Blu-ray
Optical imaging device
Optical communication device
The world's first distinctive optical element which integrates the three technologies such as glass substrate technology, organic thin film technology, and optical design technology. With the distinctive technology which piles up the organic thin film functional material on the glass substrate in layers, accumulate various functions in which conventionally individual parts have assumed into one element compactly. Additionally, supports CD/DVD/Blu-Ray with one element, while combining the technologies which synthesize laser light with a different wavelength, and bends only the selected light.
Features
The element controls light as intended by using holograms or gratings Holograms or gratings are precisely fabricated on the glass surface or inner space between glass substrates.
Customized size-designing is possible.
High efficient polarization filter is achieved.
Customized optical beam control (dot-beams, uniform illumination, etc.) is possible.
Product group of planar optical devices
As for the main products group, we have products such as micro lens array, transmission grating, and wave plate element.
Micro Lens Array (MLA)
Features
Micro lens array with a lens pitch of more than ten μm
Shape and position precision with a high submicron level
Support customized design with function addition according to applications.

Gapless
Dual face lens
Lens space light shielding
Square lens
Surface of micro lens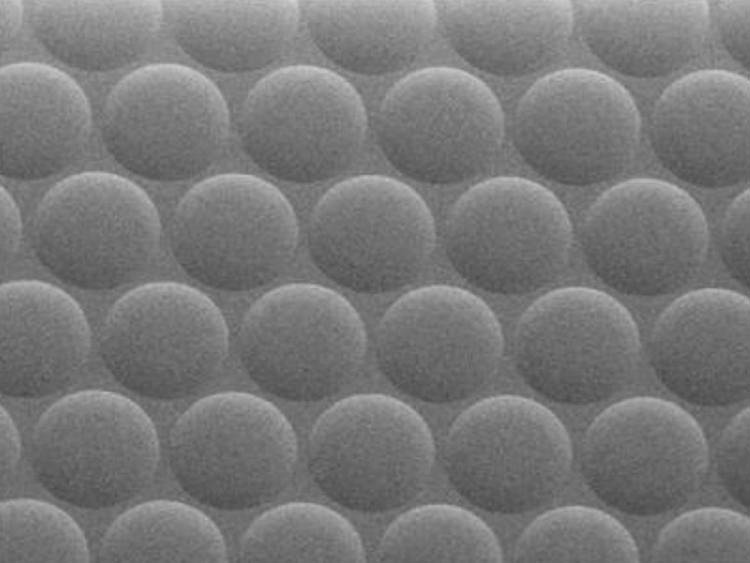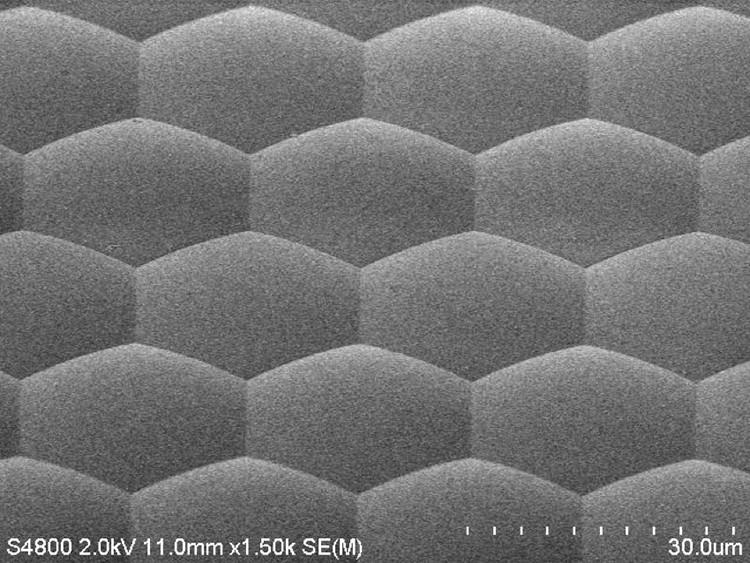 Transmission type diffraction grating
Features
Ultra-fine pitch grating with a submicron level
High efficiency close to theoretical values
Design of low PDL (low polarization dependency loss) is also available
Support of multi-step processing (two steps, four steps, and eight steps, etc.) is also available
Design example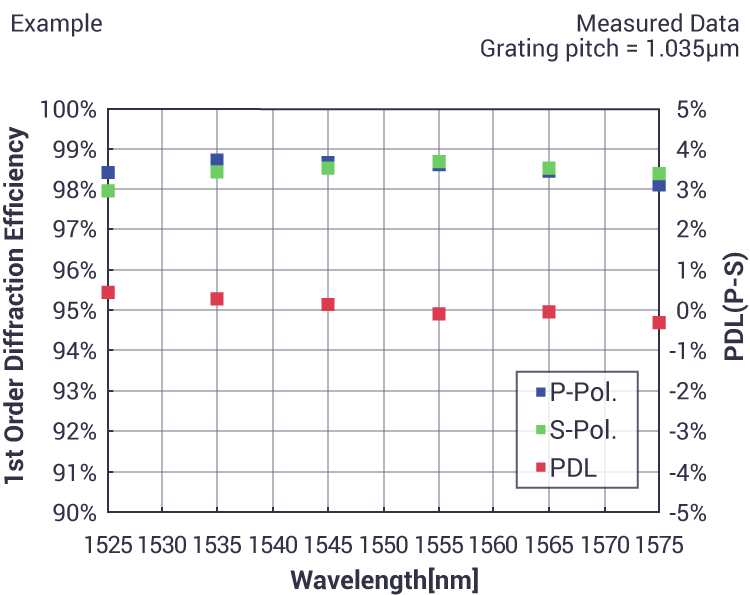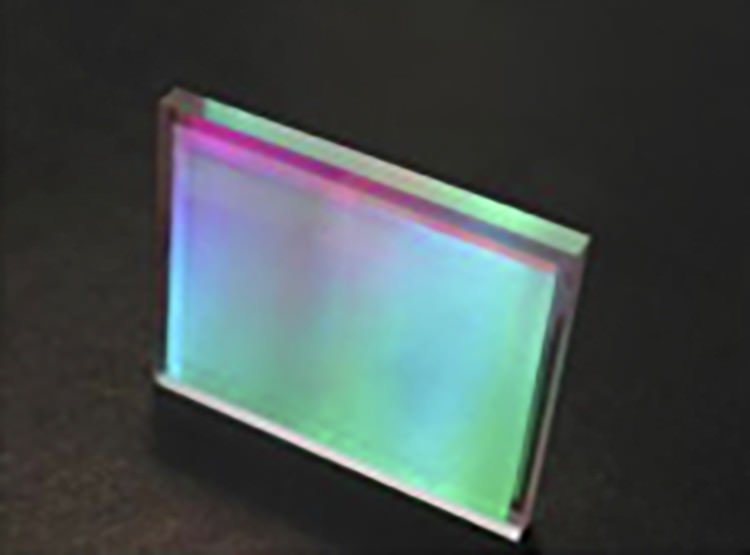 Wave plate element
Features
Glass/Organic thin film/Glass structure
Low degree wave plate

→ Small phase fluctuation (incident angle/wavelength fluctuation)
→ Available in diverging rays

Low wave surface aberration/High reliability

→ Blue light stability (high transmittance)

Broadband wavelength and wavelength selectivity
Patterning is available (divided wave plate)
Integration with other functions is available
Irradiation pattern