FIR sensors excel at detecting people at night or in dark settings, surpassing human eyesight. This is done by reading infrared light from the human body and contrasting it with the surroundings (Figure 1). The heat signature of humans and animals differs from structures and trees, allowing FIR sensors to distinguish humans from their surroundings. This heightened visibility, commonly referred to as "night vision," is often integrated into ADAS as an option that complements visible light sensors.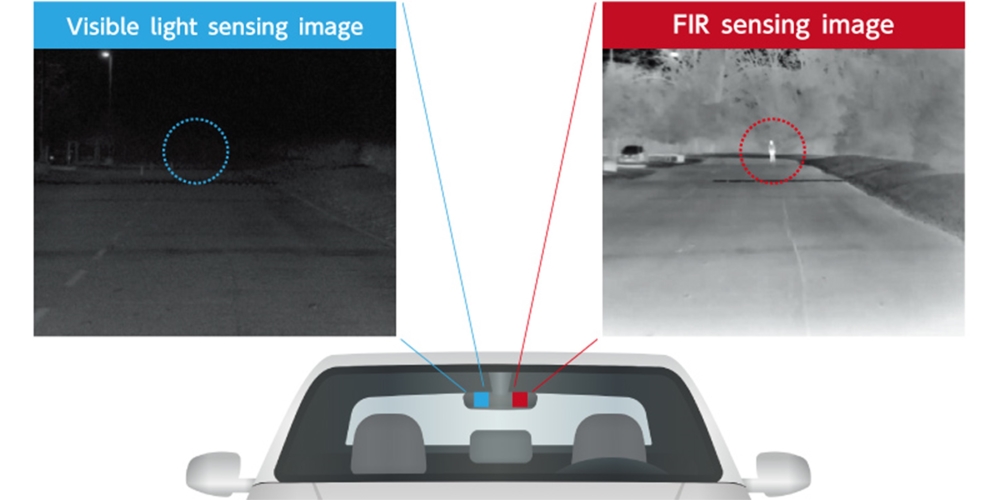 Figure 1 FIR sensors capable of detecting pedestrians beyond the reach of headlights
FIR sensors can detect pedestrians up to 120 meters away, beyond the reach of high beams and the visible light sensors commonly used in ADAS. The image in the diagram shows the test results of a collaboration with Hitachi Astemo, demonstrating the combined usage of visible light and FIR sensors.
For aesthetic reasons, car designers have tended to position FIR sensors lower on a vehicle such as inside the front grille or near the front bumper, while visible light sensors are typically placed higher such as behind the front windshield.
"[The lower position] has hindered FIR sensors from detecting people at a distance at an earlier stage. Additionally, when the sensors are installed low to the ground, a special mechanism is required to clean their lenses, thereby increasing overall cost," explained Kitaoka. According to him, the current method of placement undermines the potential and usability of FIR sensor technology.
The automotive industry has recently shown a great deal of interest in sensor fusion, a process that combines data from different types of sensors to create a detailed image of the driving environment. To improve the accuracy of sensor fusion, the visible light and FIR sensors should be placed roughly adjacent to each other. If placed too far apart, ADAS has to compute the different perspectives before giving an accurate assessment, straining the system's processing capability.
Besides FIR sensors, other options for sensor fusion include lidar, millimeter-wave radar, and near-infrared (NIR) sensors. Lidar is excellent for gauging distances and in performing point cloud calculations, making it valuable for map matching and self-vehicle localization required for autonomous driving levels 3 to 5. However, it has problems detecting pedestrians in dark clothing and small animals. Millimeter-wave radar provides less detailed point cloud data compared with lidar and is difficult to install on the front windshield due to its size. NIR sensors require special illumination and have limited range.
FIR sensors, on the other hand, can detect the heat emitted by animals, easily detecting pedestrians in two-dimensional images. In addition, it can be utilized even in vehicles compatible with autonomous driving level 2.