AGC's SW glass substrates have thermal expansion coefficients that are extremely close to that demonstrated by silicon over a wide range of temperatures. They therefore can be firmly bonded to silicon substrates (basal plates) through anodic bonding. These products are mainly used for the support glass substrates of MEMS elements and for wafer level packaging.
Main Applications
Wafer level packages for MEMS substrates (basal plates)
Pressure sensors and acceleration sensors
Various automotive sensors and instruments
Various industrial sensors and instruments
LD packages
UVC-LED packages
Various optical applications
SW Glass Substrates
Features
Thermal expansion coefficients that are extremely close to silicon over a wide range of temperatures
AGC offers three product lineups (SW Series) that can be selected according to application.
The SW-YY product features an optimal coefficient of thermal expansion for anodic bonding with silicon.
The SW-YY product allows anodic bonding to take place at temperatures which are 50 to 100 degrees (Celsius) lower than with borosilicate glass.
Metal coating and etching through hole completion and spot facing on substrates are also possible without difficulty.
Anodic Bonding
Anodic bonding is a method of bonding glass containing mobile ions with silicon or other materials. The glass is softened while the substrates are heated by overlapping them. When a voltage is applied between the two substrates with silicon as the anode, the electrostatic attraction generated bonds the substrates together.

MEMS elements feature very fine and fragile structures, the type of which experience movement due to small amount of electricity from static electricity. Therefore, wafer-level packaging is often applied, where glass and silicon are bonded and sealed by anodic bonding prior to the cutting process.

For MEMS devices fabricated via wafer-level packages, the difference in thermal expansion coefficients between glass and silicon may affect the output voltage fluctuation, so glass with a minimal thermal expansion coefficient difference from silicon is preferred for anodic bonding.
Download Materials
Machining Example
Metal (gold, chromium, titanium, etc.) coating on substrates (basal plates), ultrasonic machining and sand blasting, as well as hole completion performed via etching, spot facing, and other types of machining can be performed without difficulty.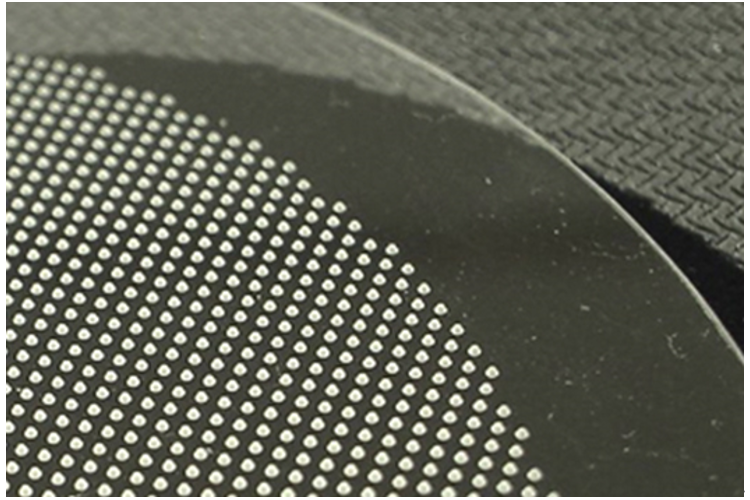 t = 0.2 - 0.4 (mm)
Example of hole completion after hole machining (Tapered hole)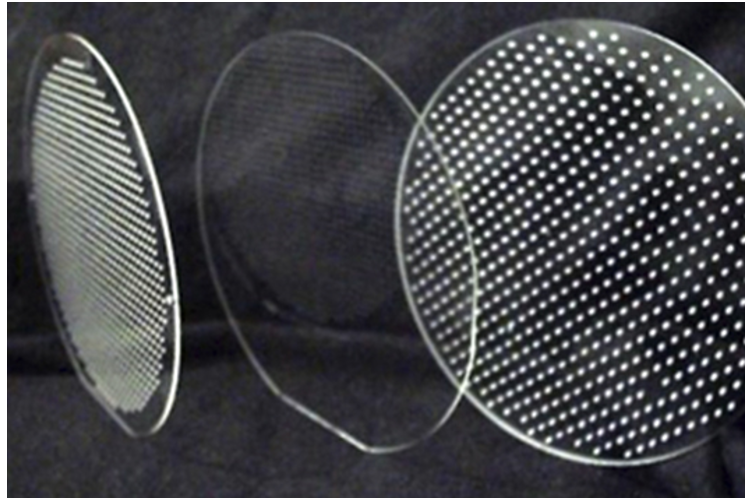 t = 1 - 3 (mm)
Holes resulting from hole completion performed via ultrasonic machining Around 1,000 pcs / 6 inches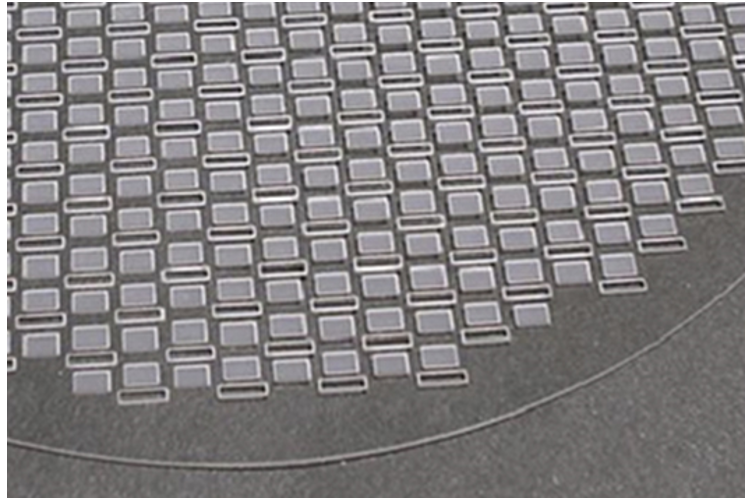 t = 0.6 (mm)
Spot facing (3 x 2 x h0.2)
+ Hole completion (4 x 1 hole)
Thermal Expansion Characteristics (Comparison with Silicon and Other Types of Glass)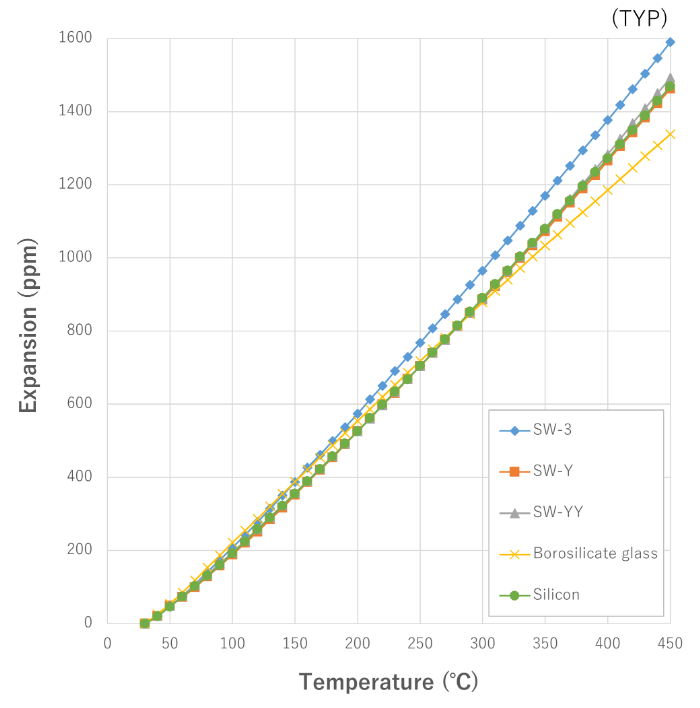 AGC also offers a variety of glass substrates for semiconductor packages other than anodic bonding applications.
Glass substrates for semiconductor packages