Common Basic Technology and Core Technology
AGC's core technologies consist of highly sophisticated materials technology, functional design that integrates materials technology to achieve more advanced functionality and production technology that enables stable production of high quality products, based on the common basic technology that has been accumulated and deepened over many years. We also possess technologies for designing parts by assembling various materials, which we cultivated through our efforts to meet customers' expectations and our experience of utilizing various materials, and this enables us to bring out the full potential of materials.
Functional Design
Coating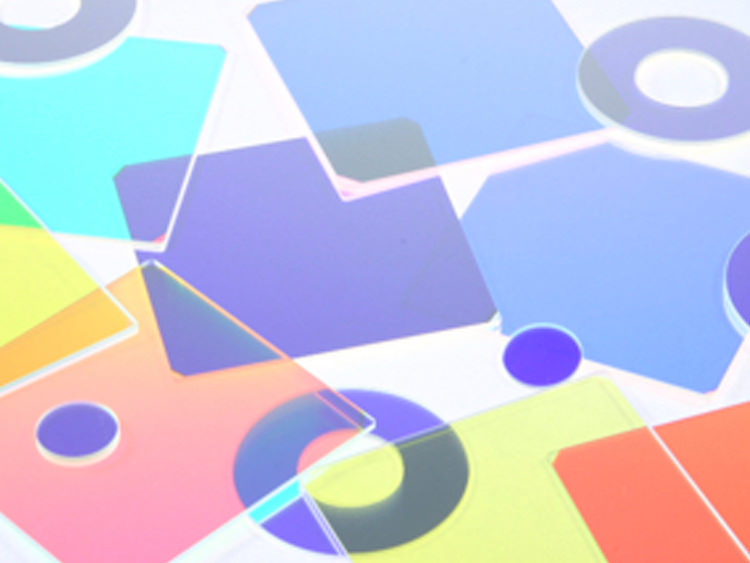 AGC has a wide range of technologies for coating processes such as PVD (Physical Vapor Deposition) including sputtering, CVD (Chemical Vapor Deposition) and wet coating as well as film design and film material technologies. The coating technology realizes control of light transmission, reflection and absorption, electrical characteristics, water repellency, etc. in various materials like glass and resin films. It is an important technology which determines the performance of products as it adds value to glass and film products.
Composites of different materials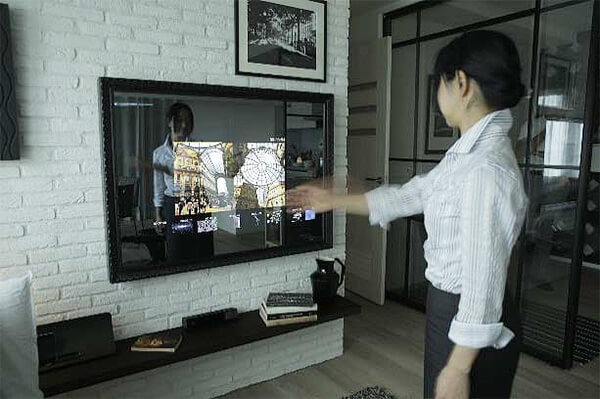 It is becoming important to combine multiple different materials rather than using single materials, as customers require more advanced and more complex functions. AGC possesses advanced technology for integrating materials by joining and laminating different materials such as glass, ceramics, metal, and resin. We have overcome difficult problems such as durability and productivity with these technologies, and deploy thin glass laminate for mobile equipment, direct laminating technology for cover glass of displays, double glazing of the next generation, flexible displays, etc.
Circuit and antenna designs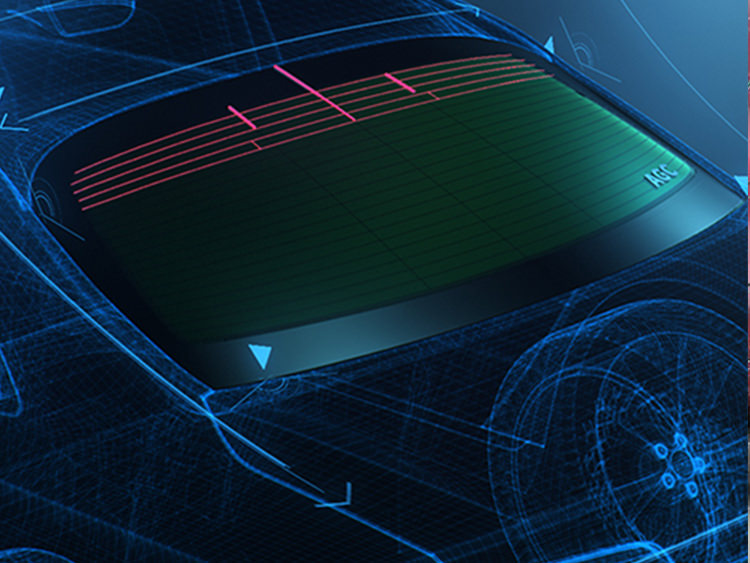 AGC started development of glass antennas in the 1970s when full-scale motorization began in Japan. We started from the product development of AM/FM radio reception antenna integrated in the rear glass of automobiles, and we are now providing windshield and rear glass with integrated antennas to receive various media such as analog/digital radio broadcasting, Terrestrial Digital TV broadcasting and mobile data communication to support comfortable travel and driving. Communication capabilities for automobiles are becoming more and more important in order to realize autonomous or connected cars. The expectation for glass antennas using automotive glass as the "window" of communication is getting higher. AGC will evolve the design technology for circuits and antennas with glass as their base material even further, in order to provide products that contribute to next generation mobility and electronics fields globally, based on long-term proprietary glass antenna product development, electromagnetic wave evaluation technology and simulation technology.